American Cruise Lines has announced two new small ships and nine new small ship itineraries for 2024, featuring an array of new exclusive US National Parks cruises.
Next year, American's growing fleet will cruise in 35 states on 50+ itineraries, highlighting new explorations in the nation's most beautiful national parks along the Tennessee and Cumberland Rivers (Mississippi), the Columbia and Snake Rivers, and in Alaska.
American's 2024 season will feature 19 small ships and riverboats visiting 125 US ports of call, including new ports from Sag Harbor, NY, to Washington, DC, to St. Petersburg and Key West, FL.
Exclusive New 2024 US National Parks Cruises
18-Day Grand Alaska National Parks: includes an 11-day Alaska cruise and seven days of guided exploration in Denali and Kenai Fjords National Parks; and cruising in Glacier Bay National Park, the Inside Passage and Frederick Sound. Available from Fairbanks, AK to Juneau, AK.
15-Day Alaska National Parks: includes and eight-day Alaska cruise and seven days of guided exploration in Denali and Kenai Fjords National Parks; and cruising in Glacier Bay National Park. Available from Fairbanks, AK to Juneau, AK.
11-Day Great Smoky Mountains National Park: includes a cruise on the Tennessee and Cumberland rivers and two days of guided explorations in Great Smoky National Park. Available in both directions from Knoxville, TN or Nashville, TN.
15-Day National Parks & Legendary Rivers: includes and eight-day cruise on the Columbia and Snake rivers and seven days of guided exploration in three national parks—Glacier, Yellowstone and Grand Teton. Newly available in 2024 in both directions; Jackson, WY or Portland, OR.
In addition to these new national parks itineraries, American will also offer an array of other cruises that visit US national parks including a new eight-Day Florida Gulf Coast & Keys cruise with excursions in Dry Tortugas National Park and Everglades National Park; Puget Sound cruises with excursions in Olympic National Park and Hurricane Ridge; and three different New England cruises with excursions in Acadia National Park.
Additional New 2024 Itineraries By Region
East Coast (Northeast/Southeast): American is offering two new itineraries in the Northeast in addition to their existing line-up of fabulous New England cruises – an eight-day Downeast Maine cruise round trip from Bangor, ME, and an eight day Yankee Seaports cruise between Boston, MA and New York City. And in the Southeast, American is offering another new cruise in the Sunshine State, the eight-day Florida Gulf Coast & Keys cruise roundtrip from St. Petersburg, FL, including exploration of Dry Tortugas and Everglades National Parks.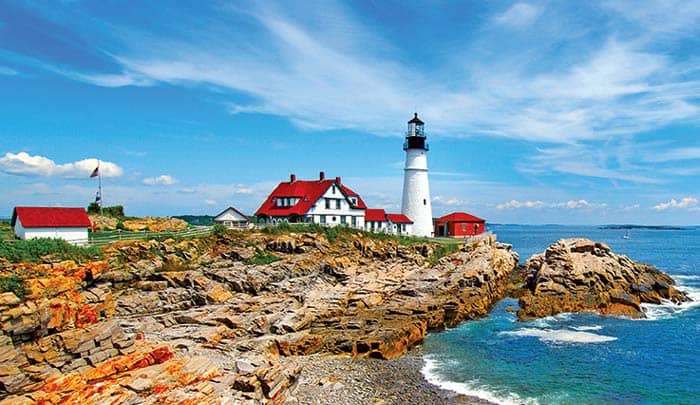 On the Mississippi River & Tributaries: American is introducing a brand new longer 15-day Grand Ohio River cruise between Pittsburgh, PA and St. Louis, MO.
In the new year, American will feature 11 itineraries from the Upper to the Lower Mississippi, including exclusive new cruises exploring Mississippi tributaries and the Tennessee, Ohio and Cumberland rivers, from American's eight-day Tennessee Rivers cruises between Chattanooga and Nashville, TN to eight-day Music Cities cruises between Memphis and Nashville, TN, as well as theme and holiday cruises throughout the year.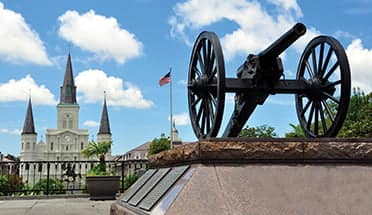 Longest-Ever US River Cruise Itineraries Sailing in 2024
In 2024, American is operating two historic cruises, the longest river cruise itineraries in US history – a 60 day Great United States cruise and a 35-day Civil War Battlefields cruise.
Each itinerary includes exploration aboard three or more of American's small ships and riverboats.
The 60-day itinerary explores 20 US states between 16th August and 14th October, while the 35-day itinerary explores 20 civil war battlefields between 3rd May and 6th June.
New US Departure Ports for 2024
While American already offers cruises from 22 US turnaround ports, the company is pleased to offer their popular 11-day American Revolution Cruises on Chesapeake Bay, round trip from Washington DC – the only cruise line to dock in the nation's capital in over 65 years.
In 2024, the company will also begin offering its 15-day Grand New England cruises, 11-day New England Explorer cruises and eight-day Cape Codder cruises all roundtrip from Boston, MA. American's personalised, destination-focused cruises continue to visit only domestic ports of call along both the East and West Coasts, Alaska to Florida, and the major rivers in-between, from the Hudson to the Mississippi to the Columbia and Snake.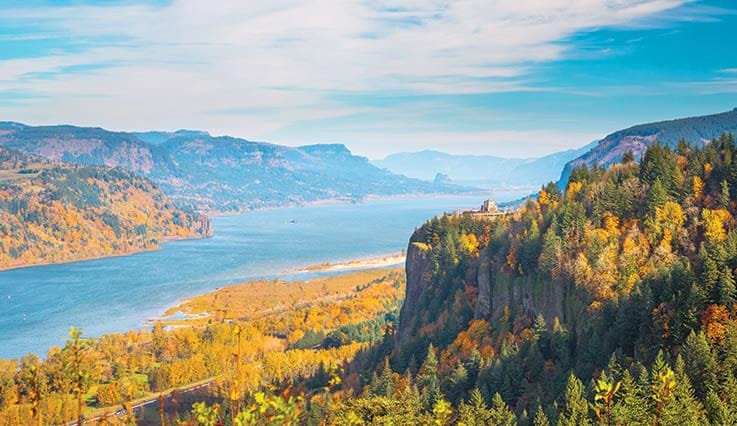 American's New Ships in 2024
American will introduce two more 100-passenger Coastal Cats – American Liberty and American Legend – which begin cruising in June and October 2024 respectively.
They are the third and fourth in American's ongoing 12-ship series and are slated to sail a variety of US itineraries in New England, Chesapeake Bay, the Hudson River and Florida.
These exciting new go-anywhere ships closely follow the 2023 debuts of the company's first and second Coastal Cats, American Eagle and American Glory, which sail a variety of the line's East Coast itineraries throughout 2024.
All 19 small ships the company will operate next year continue to accommodate just 90-180 guests.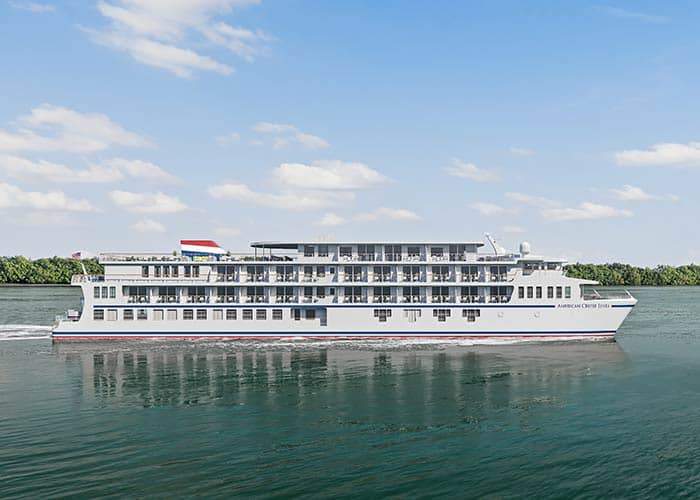 What's Included in 2024 Cruises
American's small ship itineraries offer an all-inclusive onboard experience and feature over 400 exciting shore excursions across the country.
All cruises deliver incredible value and include complimentary onboard enrichment and entertainment, fine cuisine, wine and beer with both lunch and dinner and a festive cocktail hour with hors d'oeuvres each evening.
Most ships also include complimentary alternative casual dining, breakfast room service and Starlink WiFi.
All of American's ships and riverboats have 100% outward-facing accommodations and nearly all staterooms have private furnished balconies and full-size sliding glass doors. 2024 cruise pricing also includes port charges and fees as well as gratuities.
Many of American's cruises also include complimentary pre-cruise hotel stays as well as extended pre-cruise packages.
For further information call American Cruise Lines on 0800 021 3172, email sales@fredrivercruises.co.uk or visit www.americancruiselines.com
Source: Kate Selley PR
Images: © Copyright 2023 American Cruise Lines. All rights reserved.