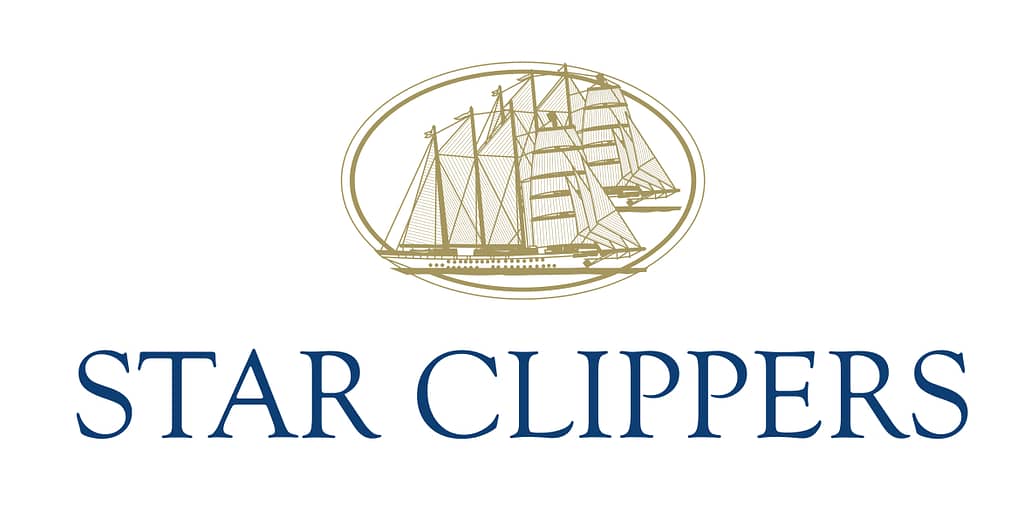 ABOUT STAR CLIPPERS
Star Clippers was founded in 1989 by Swedish entrepreneur and classic boat connoisseur, Mikael Krafft, initially operating two identical four masted barquentines, the 115.5 meter Star Flyer, which set sail in 1991 and her twin, Star Clipper, launched in 1992.
The vessels were the first sailing clippers to be built since 1910 and heralded a renaissance of a golden age of sail. In 2000, Krafft added a third vessel, Royal Clipper, a 134 meters long, 5 masted, full-rigged vessel with 42 sails, the largest sailing vessel of its kind in the world.
The three ships in the Star Clippers fleet are modern, high-tech, re-creations of the classic clipper sailing ships that dominated the oceans of the world in the 19th century. Today they offer passengers comfortable, crewed sailing on traditional clipper ships, built to uncompromising yacht safety, with the luxurious surroundings of a private yacht.
For the first time, passengers can enjoy the romance of sailing on board a true tall ship in a relaxed atmosphere with high standards of service and pampering provided by an attentive crew. All three ships have expansive teak decks, swimming pools, informal dining, a convivial Tropical Bar on deck and a comfortable piano bar and are large enough to offer first class accommodation and dining, but small enough to call into intimate ports, untouched by large cruise ships.
The two smaller ships, Star Flyer and Star Clipper, take 166 passengers each, with a crew of 74, while Royal Clipper carries 227 with a crew of 106.
WHERE STAR CLIPPERS SAILS
Cruise itineraries of three to 14 nights include sailings through the east and west Mediterranean, Costa Rica and the Caribbean, Panama Canal transits, with Trans-Atlantic crossings at the start and end of each Summer season. Because the vessels are smaller than conventional cruise ships, they can call into ports untouched by larger craft.
Regular themed cruises are offered on all three ships, accompanied by guest expert speakers and covering topics such as yoga and meditation, architecture and gastronomy.
A BRIEF HISTORY OF CLIPPER SHIPS
Clipper ships, so named because they 'clipped' the waves, were small, light and fast vessels, some of the swiftest at sea. Their speed, up to 20 knots, greatly contributed to the profitability of their owners' trading companies during the prosperous trading years of the 19th century, the 'golden age of sail'.
Passengers were carried from London to the Far East and Australia via Cape Horn, usually on one-way tickets. The ships would then race home with cargoes of tea from India, or spices and silks from south east Asia, or Australian wool and grain. The most famous of the old clippers was the Cutty Sark, now berthed at Greenwich near London.
This great maritime age came to a gradual end with the introduction of steam, combined with the opening of the Suez Canal in 1869. Although clipper ships were faster than the earliest steamships, they depended on the wind, while steamships had a ready source of power. Suddenly, there was a more efficient way to reach Asia and beyond and the clipper ships became largely redundant.
Thanks to the passion and dedication of Star Clippers owner, Mikael Krafft, a self-confessed purist when it comes to sail, clipper ships have become commercially viable again, more than 100 years after their demise.
Fleet
Website
Star Clippers Cruises: Best Price and Service Guarantee!
Phone
Reservations – 01473 242666
Email
Sales – sales@starclippers.co.uk