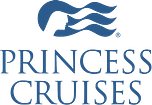 Why Cruise With Princess?
Set sail to incredible destinations with service you'll love, at an unmatched value.
Come Feel the Love
Come feel the love on a Princess cruise. We'll give you the MedallionClass experience others simply can't, and it's exclusively for everyone. Not to mention sharing all our favourite destinations and bringing you the best experiences around each and every one of them. With multicourse meals to remember, Broadway-style shows, comedy acts and bands, and comfortable staterooms featuring the Princess Luxury Bed – all included in one of the best value holidays around. The Love Boat promises something for everyone because when you don't need to worry about anything, you can fall in love with everything. Experience more with Princess and connect effortlessly with the world around you, spend time away with loved ones, take a moment for yourself, and fall in love with your holiday of a lifetime, everytime.
Fleet
Star Princess (Inaugural Cruise August 2025)
Sun Princess (Inaugural Cruise February 2024)
Website
Cruises – Cruise Vacations – Find Best Cruises – Princess Cruises
Telephone
General Support & Sales: 0344 3388663
Personal Cruise Specialist: 0344 3388661
Email
Contact Us: Princess Cruises (Complete online form)