Seven Seas Grandeur, The Sixth Ship of The World's Most Luxurious Fleet welcomed her First Guests on November 18, 2023.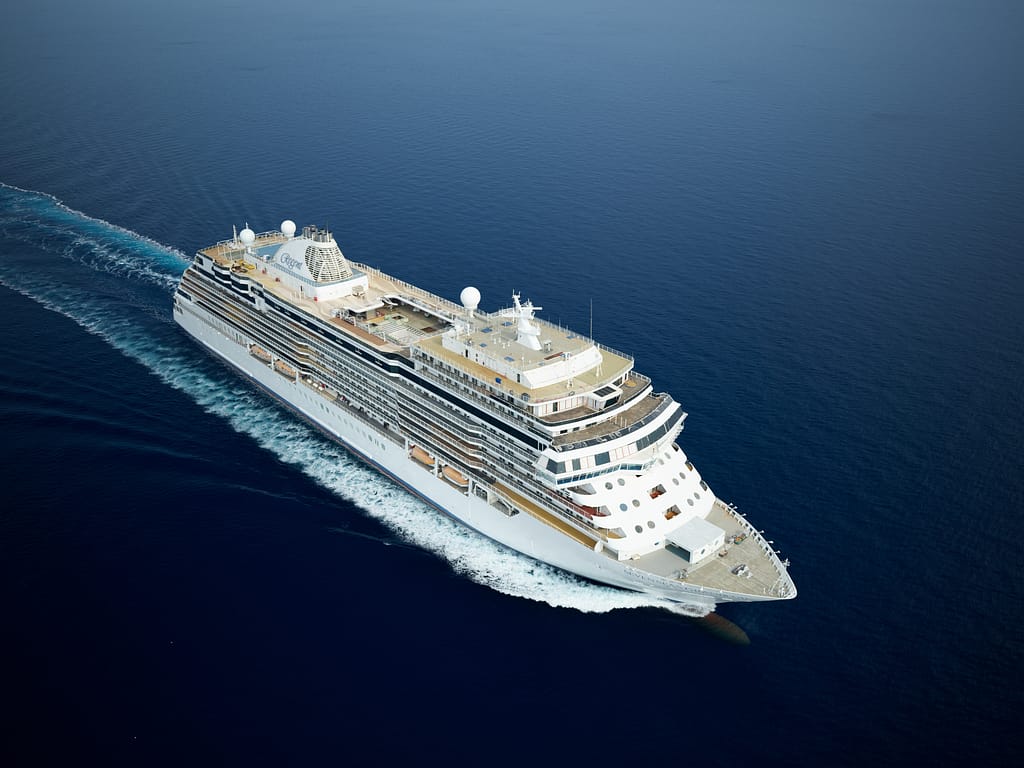 Regent Seven Seas Cruises, the world's leading luxury cruise line, has taken delivery of Seven Seas Grandeur™ – A Heritage of Perfection and the sixth ship to join The World's Most Luxurious Fleet™.
Seven Seas Grandeur is the culmination of Regent's more than three decades of expertise in luxury cruising.
Inspired by the past and stunningly reimagined for the future, this magnificent vessel was designed by the multi-award-winning Studio DADO and built by premier ship builder Fincantieri in Ancona, Italy in just over two years.
With gross tonnage of 55,500, staff of 548, and holding only 746 guests, Seven Seas Grandeur will provide among the highest space and staff to guest ratios in the industry providing unrivalled space, unparalleled service, Epicurean Perfection, fascinating art, and transformative experiences for guests beginning the moment they step on board.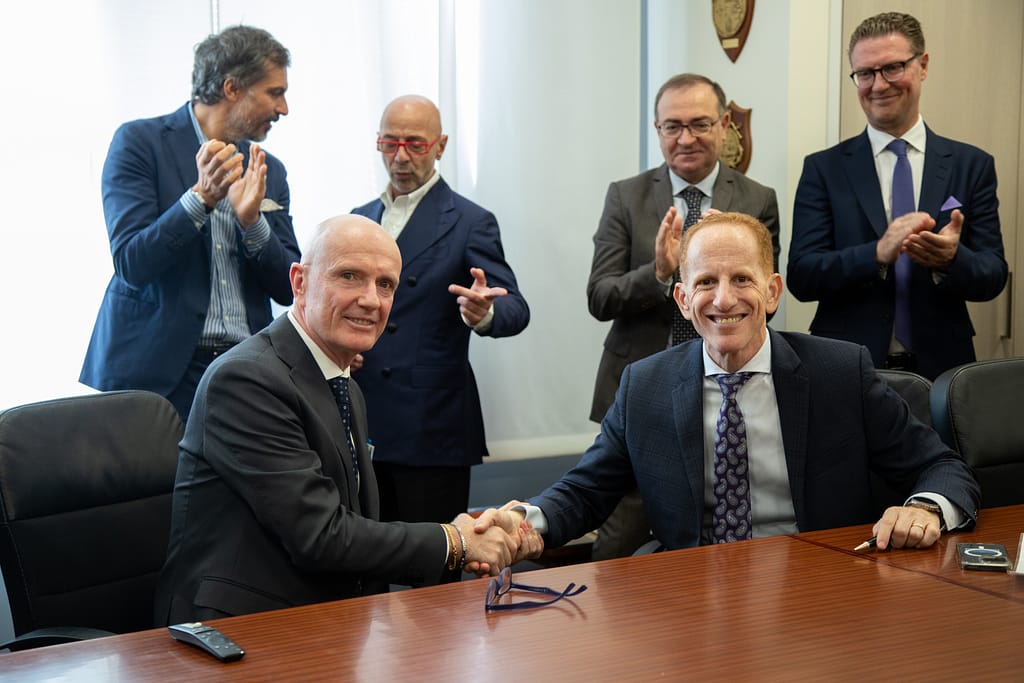 "We would like to thank Studio DADO and Fincantieri for their outstanding collaboration in realizing this incredible new vessel which truly builds on the ground-breaking traditions of Regent's exceptional Explorer-class ships which came before," said Harry Sommer, President and Chief Executive Officer of Norwegian Cruise Line Holdings Ltd. "Seven Seas Grandeur's inaugural season is all but sold out, which is testament to the burgeoning popularity of the unrivalled Regent experience and also reflective of the ship being the most anticipated launch of 2023."
"The expectations of both our loyal past guests and those who are new to Regent will be exceeded by Seven Seas Grandeur's refined style, matchless elegance, and breath-taking beauty," said Andrea DeMarco, President of Regent Seven Seas Cruises. "As the appetite for luxury travel continues to grow, the delivery of Seven Seas Grandeur provides even more opportunities to cruise the world while enjoying the highest standards of hospitality in lavish and spacious surroundings."
With 20 years-experience on the ocean, Captain Luciano Montesanto and his exceptional senior leadership team, will command Seven Seas Grandeur's maiden voyage from Venice (Trieste), Italy to Barcelona, Spain on November 18, 2023.
The ship then traverses the Atlantic to Miami, Florida for an elegant and exclusive gala event on December 10, 2023, where the ship's Godmother Sarah Fabergé, founding member of The Fabergé Heritage Council and great-granddaughter of Peter Carl Fabergé, will perform her christening duties.
Guests can then enjoy discovering the Caribbean, two transits of the Panama Canal as well as an itinerary sailing the U.S. Eastern Seaboard in a close-to-sold-out inaugural season before sailing back across the Atlantic from New York to Barcelona in March to explore the Mediterranean for summer 2024.
In September and October, Seven Seas Grandeur witnesses the colors of Fall in Canada & New England, then finally culminating a luxurious year of travel explores more of the Caribbean to close out 2024.
Seven Seas Grandeur features 15 stunning accommodation categories, ranging between 307 square feet, to over 4,443 square feet.
From the palatial, $11,000-a-night Regent Suite, to the contemporary, yet timeless, Distinctive Suites, to the beautifully appointed Spacious Suites, the accommodation designs evoke an elevated, residential feel, harnessing the qualities of natural light, meticulously thought-through layouts, art and materials.
Epicurean Perfection has been enhanced across the ship's 8 exquisite dining experiences, including in its 5 complimentary speciality restaurants, with 130 new dishes created exclusively for Seven Seas Grandeur.
The unrivalled dining experience on board will be delivered by Senior Executive Chef Michael Meyepa and Food & Beverage Director Stéphane Carriou, along with a dedicated crew including the very best chefs, sommeliers and serving professionals in the industry.
In addition, the culinary experience will be enhanced with captivatingly reimagined designs for signature restaurants Compass Rose, Prime 7, Chartreuse and La Veranda.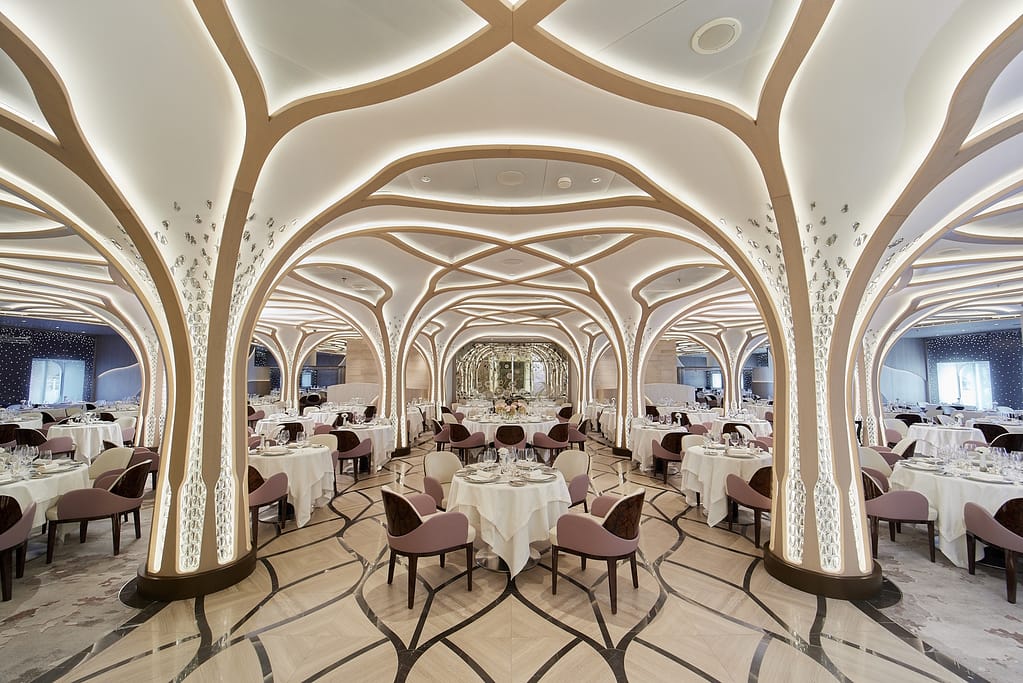 For guests looking to broaden their culinary skills, the ship's Culinary Arts Kitchen offer hands-on classes, special demonstrations and more, in a professional-grade culinary teaching facility led by highly experienced chefs.
A wide curriculum of classes are inspired by the global destinations explored by the entire Regent fleet and include lessons in French food and wine, the meat and seafood of New Zealand and tastes of the Pacific Northwest.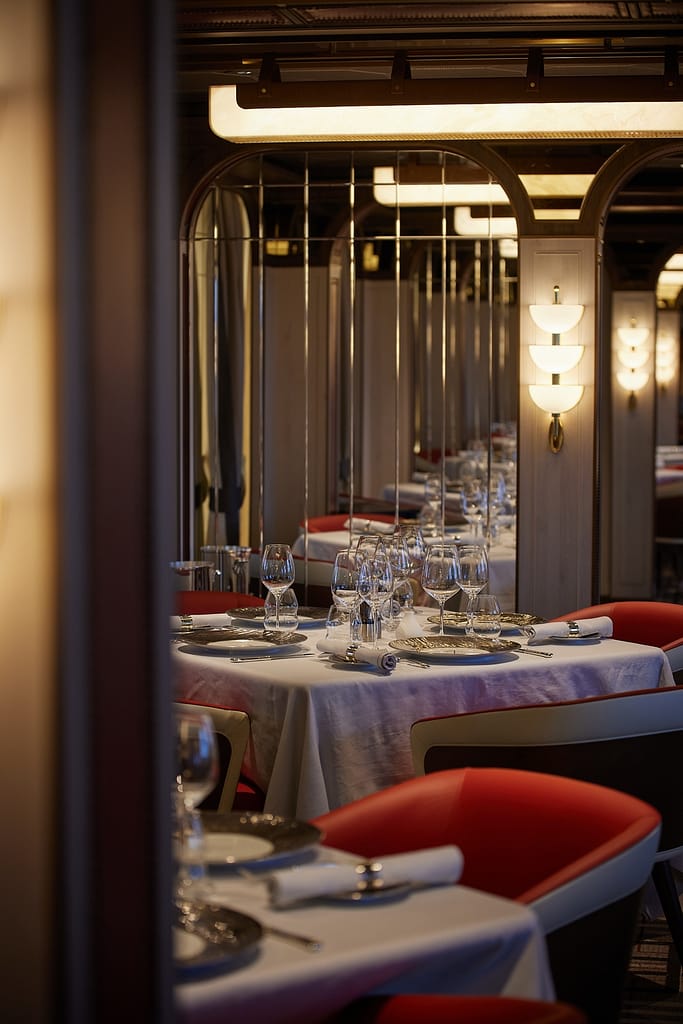 Seven Seas Grandeur will also be home to a 1,600-piece art collection, the Pièce de Résistance of which will be a custom designed masterpiece – Journey in Jewels – the first Fabergé Egg to permanently reside at sea.
In addition, the ship will debut Regent's very first digital art tour – Art Experience – which is available through the new Regent Mobile App from December 2023. Other highlights in the ship's art offering include multiple works by Picasso; a custom-made bronze and hand-cast glass Bonsai Cherry Tree sculpture which will welcome guests into the Asian-fusion restaurant Pacific Rim; and "The Enchanted Tree", a 40-foot-tall, hand-woven tapestry by world-renowned Brazilian artist Walter Goldfarb.
Four new, extraordinary productions will debut on Seven Seas Grandeur.
Pasión, Ignite the Night, Marauder's Ball and ICONS all showcase the talents of world-class performers, breathtaking choreography, and provide guests with unforgettable moments.
Created under the visionary leadership of Kai Alan Carrier, Director of Artistic Theatrical Entertainment the new shows feature the genuine flair of Grammy Award winners in music and world-renowned choreographers such as Dancing with the Star's Britt Stewart, Argentine Tango royalty Francisco Forquera and acclaimed Broadway director John MacInnis.
For those guests looking for a relaxing cruise vacation the ship's Serene Spa & Wellness™ experience will feature new and exclusive spa treatments with an indulgent treatment menu that integrates best-in-class techniques and luxury ingredients from around the world.
New treatments include utilising the restorative power of an amber and quartz crystal bed, and an advanced treatment table for a Zero Gravity Wellness Massage, as well as a Tahitian Hydration Ritual only for Regent Suite guests.
For more information, please visit RSSC.com, call 023 8082 1390 or contact a professional travel advisor.
Source: The PC Agency
Images: ©RSSC