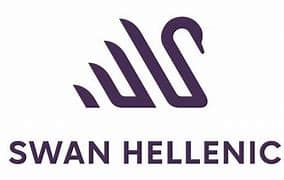 See What Others Don't With Swan Hellenic.
If you are looking to experience the remote Polar regions or explore truly off-the-beaten path destinations and cultures of our spectacular planet, then you are in great company. Swan Hellenic exists to provide its guests with authentic, intimate and unforgettable moments in extraordinary locations and remote landmarks. All the while enjoying a sophisticated elegant atmosphere onboard.
Swan Hellenic is an established, well respected owner-operated heritage brand with more than 7 decades of expertise in undiscovered destinations.
Swan Hellenic is proud to return to the waters 70 years after its first pioneering cruise. Our brand new fleet of expedition ships are cutting edge, but the core values that underpinned the brand and served its guests so well from its inception remain in place.  As does the passion for exploratory travel to the globe's furthest far flung places.
Constructed in the Helsinki shipyard, our expedition ships combine the latest polar ice-class technology with stylish, sophisticated interiors. Think high-end boutique hotel with contemporary sophistication. Chic, spacious and well-planned cabins feature generously sized bathrooms, comfortable in-room dining facilities and unobstructed views of the incredible destinations we visit.
Understated elegance might be another way of phrasing what awaits a Swan Hellenic guest.
At the very heart of our brand is the onboard team with our guests' personal wellbeing their foremost priority. The service on board embodies the same values, being attentive, personal and intuitive but discreet. There's no fuss or formality, just focused dedication to understanding our guests' preferences and anticipating their needs, always aiming to exceed and surprise expectations.
Swan Hellenic prides itself on taking its guests to see what others don't, visiting small and lesser-known ports of special cultural, geographical or wildlife interest as well as bucket list famous cities. Above all, our guests visit many uniquely remote places beyond these ports of call, boarding Zodiac boats and exploring at sea level to come ashore in rich unspoilt areas of our planet that often cannot be accessed in any other way.
Fleet
Website
Cultural Expedition Cruises | Book a Cruise Today | Swan Hellenic
Phone
+49 (0)211 1386 6125 (Cyprus Office – Head Office)
Email
Click 'Contact Us' button on website