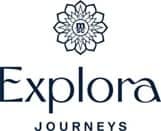 Explora Journeys represents the ambition and long-held dream of the MSC Group and the Aponte family to redefine luxury ocean travel for discerning luxury travellers.
Dining
A diversity of culinary riches with cuisine covering all corners of the globe. Explora Journeys brings personality, sophistication and a dash of soul to dining at sea.
Lounging
An elegant, cosmopolitan atmosphere in which to discover, enjoy and appreciate diverse flavours and talents from around the world.
Ocean Wellness
A series of experiences where our guests can embark on personal journeys of inner discovery and rejuvenation.
Shopping Experiences
More than just a place to buy – it is a journey of discovery, consciousness, and craftsmanship with provenance; a unique collection of over 30 of the finest artisanal brands that share a commitment to caring for people and the planet.
Entertainment
Re-imagining entertainment and enrichment, with thoughtful, personalised experiences, diversions and performances to feed the soul.
All Inclusive Journeys
Our Perfect Hosts will welcome our guests to a refined and generous all-inclusive journey. Allow us to curate your perfect day.
Fleet
Explora II (Inaugural Cruise 2024)
Explora III (Inaugural Cruise 2026)
Explora IV (Inaugural Cruise 2027)
Explora V (Inaugural Cruise 2027)
Explora VI ((Inaugural Cruise 2028)
Website
Explora Journeys | Transforming Luxury Cruises Into Ocean Journeys
Phone
Talk to Us: +41435086478
Email
Contact Us: contact@explorajourneys.com