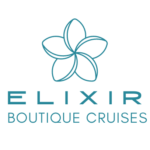 THE ELIXIR CONCEPT
Elixir Cruises is about boutique cruising redefined.
It's about unique journeys of discovery of new places and a new you. It's about fun, relaxation and exciting cultural experiences. A holistic approach that embraces mind, body, and soul aboard yacht-like havens of wellbeing, comfort & style.
A completely new concept at sea.
Our first ship, the Elysium, takes you on beautiful immersive journeys, while rejuvenating, exhilarating and educating you.
The Elysium sails the GREEK ISLANDS in the summer and select destinations promptly announced, in the winter months.
Our vision, a fleet of such boutique ships offering yacht-style, once-in-a-lifetime journeys around the world.
Join us solo, as a couple, with friends or with family. Be active or relaxed. Be as sociable as you like. Make long lasting memories, long lasting friends, or both.
Whichever way you choose, be prepared to embark on one of the most fascinating & enriching experiences of your life.
Fleet
Website
Elixir Cruises | Boutique cruising redefined
Phone
0808 1786686
Email