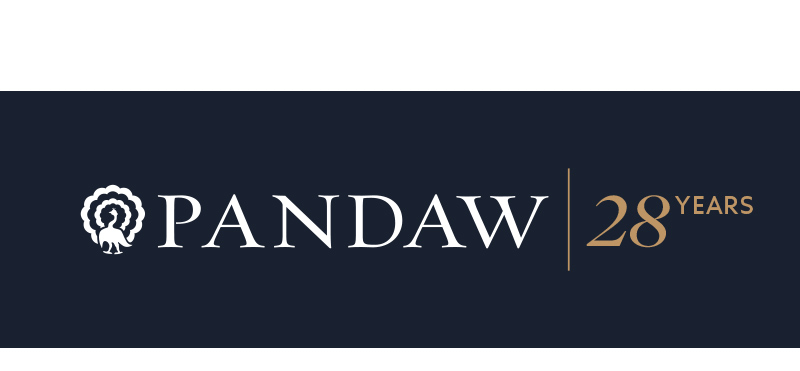 The Pandaw experience is all about exploring remote and often hard-to-navigate rivers in specially-designed luxury small ships.
Each ship, hand-crafted in brass and teak, is an object of beauty in itself. A Pandaw adventure is very different from that offered on an ocean-going cruise. The ships are small scale, and the atmosphere is informal, and very friendly.
This year, no fewer than 45% of our passengers have sailed with us before, many of them several times.
They tell us that they come back for the special ambiance and old-world beauty of our ships as much as for the amazing scenery we sail through, or the onshore cultural treasures we explore together.
While the craft may be small, we have the highest passenger-to-deck- space ratio of any cruise ships afloat. There are plenty of quiet spots to be discovered where you can read a book, write your travel journal, or simply mediate on the spectacular passing landscape or to chat with like-minded travellers friends old and new. Pandaw designs its ships with 360-degree promenade decks that allow our passengers the freedom to interact as much, or as little, as they like. It all adds to the famous 'Pandaw spirit' that brings so many guests back on board time and time again.
When it comes to dining, passengers are welcome to eat on their own or with family or with friends. They can do so either in our dining room or on deck. Most dietary requirement are catered for. Here as elsewhere, the level of service on a Pandaw craft is a travel industry legend. It is a level of quality of which we are extremely proud, and we are constantly working hard to maintain. Our stewards and other crew are totally dedicated to your comfort.
Our cruises are family-friendly and offer plenty to do for the active and outdoorsy of all ages, as well as for those who wish to take it easy. We offer mountain biking and some challenging and exciting trekking ashore. These expeditions are particularly well-suited for older children who gain valuable life experiences from interacting with local kids when we stop in the villages.
While passengers are free to do their own thing onshore, transportation, sometimes in the form of a cyclo or sampan, is provided for those who prefer a led excursion in the capable hands of our expert guides.
By now it may be clear that if your idea of a cruise demands private balconies, big flat screen TVs in your room, thick carpets and dressing up for "the captain's table", then Pandaw is not for you.
If, on the other hand, you seek unforgettable moments of tranquillity interspersed by conviviality and cultural richness, whilst gliding through some of the world's most amazing scenery, then welcome on board!
Fleet
Website
River Cruises | Luxury River Cruises 2023/2024 | Pandaw
Phone
0800 038 1029
Email