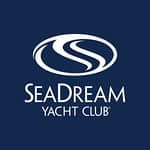 IT'S YACHTING, NOT CRUISING® | ENJOY THE DIFFERENCE
SeaDream Yacht Club is an ultra-luxury yacht cruise line defined by its casual elegance, award-winning service, 5-star dining and inspiring itineraries. Top rated by Conde Nast.
SeaDream Yacht Club is a family-owned company. SeaDream's sole Founder, Owner & Chairman, Atle Brynestad, founded Seabourn Cruise Line in 1987 and was its Chairman and CEO during its initial years. He has also served as Chairman of Cunard Line Ltd. and as a board member of Carnival Cruise Lines.
Established in 2001, SeaDream Yacht Club launched with twin mega-yachts, SeaDream I and SeaDream II, and has achieved the industry's highest accolades. "It's Yachting, Not Cruising" defines SeaDream's mission: to provide a casual yachting experience that exceeds guests' expectations as they explore the world's most amazing destinations. This is our pleasure.
The SeaDream team, both shoreside and aboard, enjoy knowing they are providing unprecedented levels of luxury and service. SeaDream's guests appreciate that whatever they choose to do (or not to do, for that matter) during their yachting holiday, they will be experiencing one of the best vacation experiences at sea. When designing SeaDream Yacht Club, Mr. Brynestad knew it would be the attention to detail and all-important impeccable service that would define yachting in the true sense of the word.
All guest rooms have an ocean view and the SeaDream experience is inclusive. Whether dining al fresco or in the salon, relaxing by the pool or enjoying a spa treatment, playing a round of golf in a golf simulator or taking a mountain bike ashore and exploring the port of call, our guests know that they are experiencing the most personalized and pampered holiday at sea. SeaDream I and SeaDream II itineraries are designed to call upon the most intimate ports, harbors and yachting playgrounds that larger ships cannot reach.
From May through October, SeaDream I and SeaDream II sail the Mediterranean Sea. From November through April, the twin, mega-yachts visit the turquoise waters of the Caribbean.
To ensure that our guests experience all that each specially selected port of call has to offer, many of our itineraries feature overnight stays in some of the best yachting ports and harbors in the world. We happily welcome you aboard and look forward to welcoming you back again and again.
Fleet
Website
Phone
0800 0584818
Email