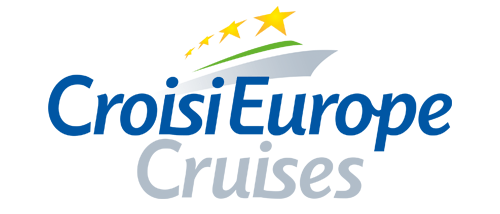 A French independent family business for 45 years
Since 1976 and throughout the years, we have established ourselves as the European leader in river cruises and specialized in intimate-sized cruises on rivers, canals and seas. This unique positioning, as well as the family spirit and the entrepreneurial culture of the company are strong values that we promote and share with our teams and our passengers.
Innovation, the core of our business
Our constant innovation in the construction of our ships, allowed us to be a pioneer on many rivers in Europe (Gironde, Loire, Pô, Elbe) and in the world (Cambodia / Vietnam, Southern Africa).
We establish precise specifications for the construction of ships and we strive to take into account the characteristics of the waterways, the expectations of our passengers and new environmental issues. Our fleet is expanded and modernized every year allowing us to offer you innovative itineraries and cruise programs. New products are scheduled each year, as we are committed to help you discover more and more destinations and must-see places, authentic or unusual.
Intimate-sized ships
Our fleet of 55 ships with 2 and 3 decks accommodate only 16 to 200 passengers. Their size and cutting-edge technology allow them to sail exclusively on certain rivers and to moor in the heart of cities, as close as possible to places of interest. Our Standard and Premium category ships are modern, their design is stylish and their comfort is optimal. All are certified according to Bureau Veritas standards.
World-wide cruises : exclusive destinations
With cruises from 3 to 16 days, we offer the largest choice of destinations on the rivers, seas and canals of Europe, any time of year: the opportunity to discover the charm and the unique advantages that every season offers. Among these destinations, find unique itineraries in Southern Africa, on the Mekong, Elbe, Loire, Volga …
Cruise programs are complete with one port of call per day. You will visit and discover the must-see sites but you will also take exclusive routes specific to our company: privileged navigation in Paris, access to Martigues, Honfleur, in the bay of Cadiz, between Berlin and Prague, on Lake Kariba…
Best value for money and award-winning company
CroisiEurope controls every aspect of our fleet from the design and construction of its ships to their operations. This cost optimization allows us to provide you with the best pricing and a high level service.
Our company is regularly awarded in various categories: customer service, ship innovation, cruise itinerary, tour operator, environmental protection, etc. We are always increasing our efforts to ensure you have a great cruise!
Your loyalty rewarded
Because our customers are loyal to us, we reward them!
By travelling on board our fleet, you accumulate points which will enable you to obtain numerous advantages on board and in the agency and to have access to special offers which we propose only to our privileged customers, members of the CroisiClub.
Fleet
A total fleet of more than 51 luxury cruise ships, see website below for individual ship details.
Website
CroisiEurope River Cruises | Nr 1 River Cruise Line in Europe | CroisiEurope Cruises
Phone
01756 691269
Email