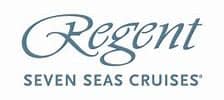 THE REGENT EXPERIENCE
An Unrivaled Experience® goes beyond the intuitive, personalized service of our world-class team and having every luxurious amenity at your beck and call. It goes beyond culinary experiences delivering epicurean perfection at sea and on land. It goes beyond immersive shore excursions — thousands of which are included — across 500-plus ports of call around the world. It goes beyond each of these by including all of them and more, creating opportunities to live life to the fullest every day.
EVERY LUXURY INCLUDED
Every Luxury Included means you can easily personalise your voyage for a seamless, all-inclusive luxury cruise. We attend to every detail and provide every luxurious amenity so that you can make the most of every unforgettable moment.
UNRIVALED SPACE AT SEA®
Nowhere is it truer than aboard a luxury cruise that the journey becomes the destination. Ample personal space, exquisite restaurants, a plethora of lounges and social spaces; every aspect of our luxurious fleet is designed and crafted to perfection with one thing in mind: you.
IMMERSIVE EXPLORATION
Wanderlust tugs at the heart of every traveler. Indulge yours with thousands of FREE Unlimited Shore Excursions, FREE Land Programs, optional Overland Programs, bespoke experiences and a veritable menagerie of opportunities for immersing yourself in over 500 ports of call worldwide.
EPICUREAN PERFECTION
Epicurean Perfection is the unwavering vision of our one-of-a-kind, world-class chefs and culinary team and is what you can expect from each of our extensive culinary experiences, from our Unrivaled Cuisine™ to our Epicurean Enrichment offerings to a shoreside Epicurean Exploration.
PERSONALIZED SERVICE
Personalized and intuitive service is the premier measure of a true luxury cruise experience, and no one does it better than Regent. We ensure your every need and request is attended to, creating your ideal environment for a journey that's unrivaled in every way.
UNFORGETTABLE MOMENTS
Allow us the privilege of making your next special occasion unforgettable. From milestone anniversaries and birthdays to family reunions, renewing vows, and beyond, we'll help you plan the perfect moment with extraordinary travel and once-in-a-lifetime experiences.
Fleet
Website
World's Most Luxurious Cruise Line | Regent Seven Seas Cruises – An Unrivalled Experience (rssc.com)
Phone
Reservations: 0238 0821390
Email
Contact Us | Regent Seven Seas Cruises | Regent Seven Seas Cruises (rssc.com)