Carnival Cruise Line, In partnership with local offices of the U.S. Department of Veterans Affairs (VA), will honor hundreds of military heroes with a series of tributes on board six ships in six homeports during the week leading up to Veterans Day.
The week-long series of events kicks off with dual tributes in Miami and Tampa on Nov. 5 and continues in Galveston on Nov. 6, Long Beach on Nov. 7, New Orleans on Nov 9, and Port Canaveral on Veterans Day, Nov. 11.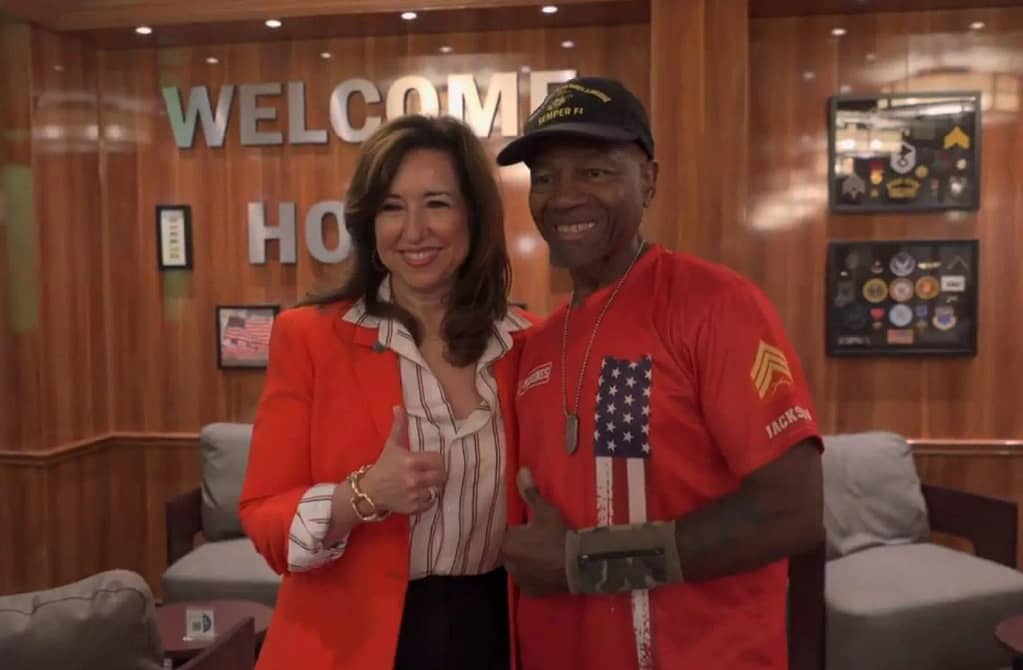 "We're so proud to carry more active and retired military service members than any other cruise line, so we wanted to honor our hometown heroes in some of our port communities for Veterans Day this year," said Christine Duffy, president of Carnival Cruise Line. "These tribute events serve as our thanks for the sacrifices made by local veterans, active military personnel and their families."
In each homeport, local veterans have been invited on board for a special military tribute and a luncheon. A full schedule of events is planned as follows:
In addition to the tributes honoring military service, Carnival will also present a passenger van to each local VA office to assist with transportation for VA programs and services such as health care.
Carnival has a long-standing relationship with Operation Homefront to support military families and has held a Military Appreciation Gathering on every cruise since 2016.
In 2023, the fleet will host more than 1,500 military gatherings attended by tens of thousands of guests.
Recently, Carnival expanded the popular gathering into a full Military Appreciation Day on all sailings in North America to incorporate the Military Appreciation Gatherings, a flag raising in the atrium and other signage and recognition moments during the course of the day.
Many ships in the fleet also now feature the Heroes Tribute Bar & Lounge – a popular bar that serves as ongoing recognition of sacrifices made by Armed Services personnel and their families.
For additional information on Carnival Cruise Line and to book a cruise vacation on Carnival, call 1-800-CARNIVAL, visit http://www.carnival.com, or contact your favorite travel advisor or online travel site.
Source: Carnival Newsroom
Image: © 2023 Carnival Corporation. All Rights Reserved.